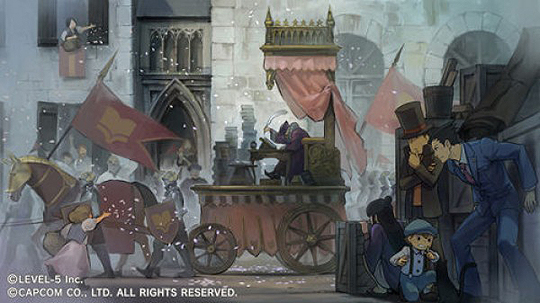 The headline really says it all. Developers Capcom and Level 5 have announced a collaborative project combining two of the Nintendo handhelds most beloved non-Nintendo characters. The title of the a game implies some sort of battle with the word, "versus," but clues offered by the developers make the game seem like a genuine melding of the two franchises.
Not many details have been released other than a few screenshots, and some hinted details. The game will apparently combine the signature play styles of both series requiring players to solve puzzles, while solving crime mysteries. The only tip about the story offered by the developers were the words "With Trial."

Curently the game has only been announced for a Japanese release, but if the developers like money — and it's a pretty safe assumption that they do — it's likely that it could make its way over to the United States.