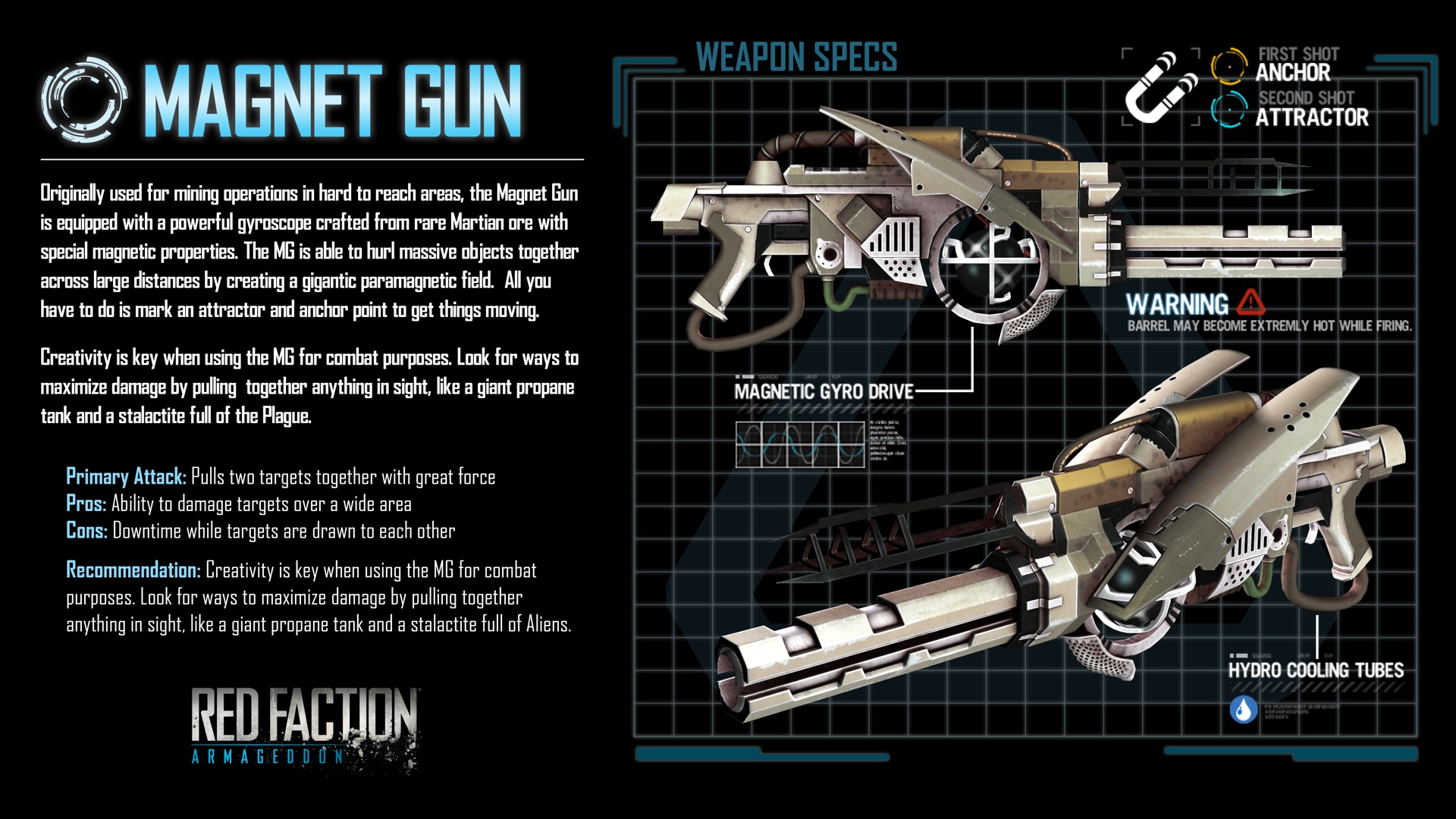 I guess the fancy word would be "assets". With Comic-Con on the cusp, THQ has wasted no time in releasing their latest trailer (click to watch) for Red Faction: Armaggedon and some shiny new pics to go with it.
While there's not much here that we haven't seen before, it's worthwhile to note the magnet gun, the Red Faction take on a gravity gun, the creepers, the subterrean alien enemies, and the nano forge, complete with destructive and restorative abilities.
If you watch the trailer closely, you may notice a short piece of footage showing Darius Mason riding what looks like a giant mechanical spider through lava. I'm always up for some crazy new vehicles, so let's hope that's just the beginning.
Stay tuned for more Comic-Con goodness in the coming week!