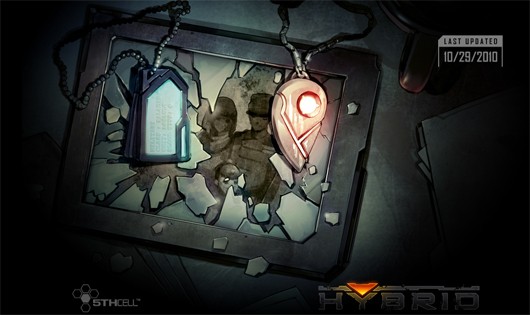 5th Cell, the developers behind the Drawn to Life and Scribblenauts series, have started work on their next project. So what's the next step after a couple of great kid friendly DS titles? Naturally an Xbox Live Arcade release set in a postapocalyptic world.
Titled Hybrid, details for the game are quite scarce. But a website, WhatIsHybrid.com, has been set up. On it you can find journal entries from a Paladin and Variant. These hint at a narrative involving the two factions' struggle against each other. Also included on the site is a short teaser trailer that doesn't show off any gameplay but gives us a look into a dark and gritty world, ending with the line "Choose this day whom you will serve".
Hybrid is set to come out on the Xbox Live Arcade some time in 2011.
[Gamespot]