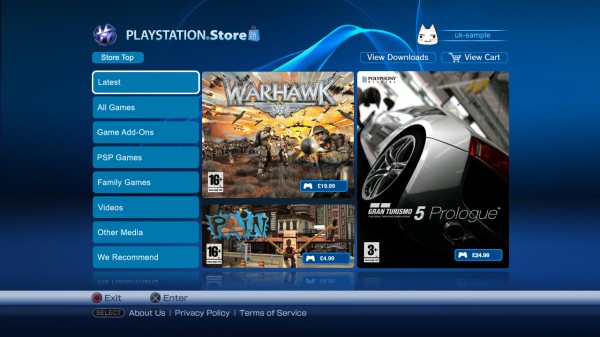 Earlier today Sony announced a three-year, $20 million dollar investment plan to support the development of PlayStation Network exclusives.
The money will also be used as financial support for the Pub Fund. This program was originally revealed at the Game Developers Conference in 2009, and it helps independent developers with the creation of innovative PSN titles. Joe Danger found plenty of success in 2010 with the use of Pub Fund.
Brandon Stander, SCEA's director of PlayStation Network marketing, highlighted how this plan will continue the tradition of quality PSN titles.
"PlayStation Network is poised to deliver an enviable line-up of exclusive and imaginative games this year, with highly anticipated first-party titles like thatgamecompany's Journey and PixelJunk Sidescroller," he said. "We're doubling down on PlayStation Network software, and under this additional investment over the next three years, we anticipate a steady flow of high-quality titles that can't be found anywhere else."
Upcoming PSN exclusives that are part of this new investment plan include Eufloria, Okabu, PAYDAY: The Heist, and Papo & Yo.
Just two days ago Sony's Shuhei Yoshida indicated that the PlayStation Vita will support independent developers. With that focus also being applied to PSN, it looks like Sony is committed to independent game development.
[Joystiq]