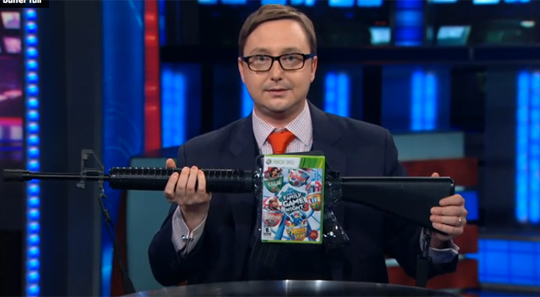 The Daily Show decided to throw their two cents in about the violent video game issue last night in a hilarious sequence devoted to convincing the Supreme Court Justices that video games are awesome. It was part of John Hodgman's recurring , "You're Welcome," bit where he solves the world's problems. The Daily Show has shown preference towards video games in the past, so it is no suprise to see them covering the trial about the sale of violent games.
The highlight of the bit, far and away, is when Hodgman alluded to his fake video game company, and their fake game starring Ira Glass as a foulmouthed violent badass. Ira Glass is the creator and host National Public Radio's weekly This American Life series. The ciip shows Ira Glass dressed in a green motion capture suit, holding a fake gun and shouting, "This is a carjack mutherf****, I'm going to shoot your penis off!" This is something that really happened. I am not making this up.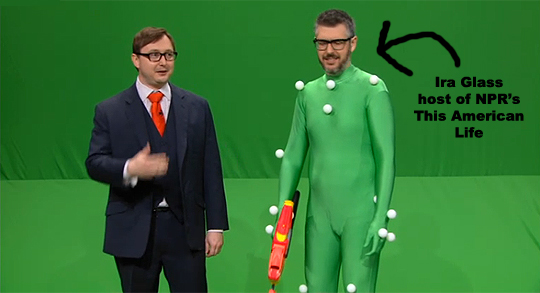 I am unfortunately unable to embed the video clip here, but if you would like to see the episode you can click here. The gaming bit takes place about nine minutes in. If you want to skip ahead, just make sure to click the second white dot on the timeline.
To read GamerNode coverage of the sale of violent video game trials, click below.
[ESA confident after Supreme Court hearing]
[Supreme Court hears opening arguments in violent video game case]