It's time for another edition of The Sandbox, the weekly feature in which the GamerNode team members reveal what we've been playing over the past few days and what we've got on our plates for the weekend. This week we explored an empty house, journeyed through a virtual painting, and reigned supreme as President of the United States, among other things.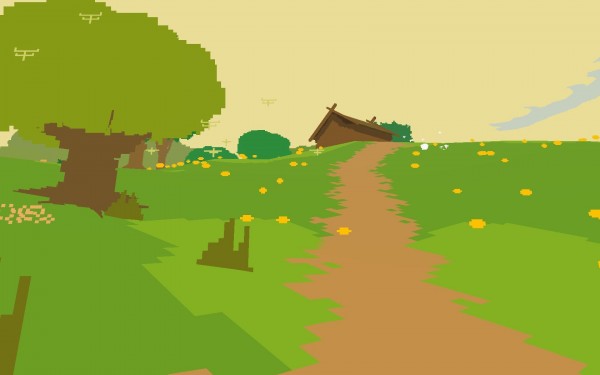 Dan Crabtree
Oh hai gaems, I missed you.
Now that my day job has ceased being a night job, I've managed to get around to the games I bought during the Steam Summer Sale. Is it just me, or is Dishonored on Normal too forgiving? Any more conspicuous and I would have been a straight up terminator. I love stealth games, and I love world building, and I love the 19th century London vibe, but man did that game let me be a clumsy assassin. I think it either needs to hold my hand a bit more, or demand more. The awkward middle ground has the stink of the marketable Everyman gamer. And would it have killed Arkane to get a few more British voice actors who could deliver a line with FEEEELING?
A friend of mine started giving his cat a feline version of Prozac. I think Proteus uses the same chemical transmissions as kitty Prozac. What a delightful, blessedly succinct bit of artistry. It was like walking across and through Monet's seasons paintings. I'm glad Warhol never jumped in. It's unfortunate that the main conversation around this piece seems to focus on whether or not to call it a "game", which by the way is a game itself, and a bad one. Proteus is the spa jazz of the future.
How did Little Inferno sneak under our collective radar? For a master class in cheeky, dark satire, particularly as it relates to the choiceless player, fire up the lil' furnace and start making and melting friends – seriously. I love that World of Goo had these same undercurrents, but dedicating a game to a sole activity that supplies fuel for irony puts some gut in front of that punch. It too is blessedly brief.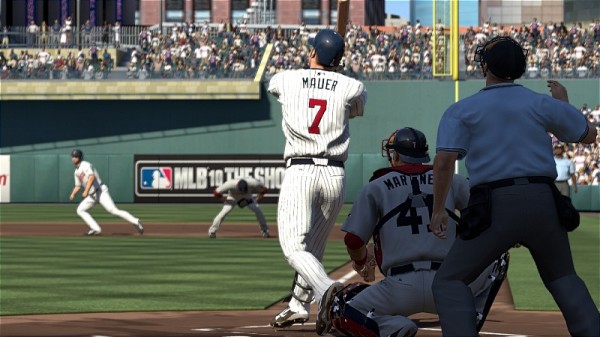 Mike Deas
Haven't had a whole lot of time for gaming since I just started a new gig. Been passively playing MLB 10: The Show's Road to the Show. It's addictive, but the stat building mechanics seem a little… confusing? I'm never sure what/how much I'm really helping my player. Either way, I'm in.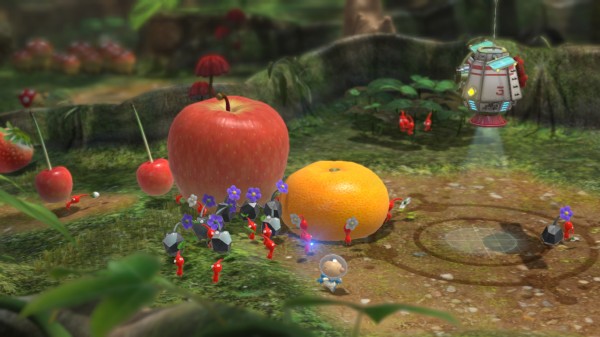 Jason Fanelli
The amount of games I am played or have recently played is IMMENSE!
I recently purchased both Papers, Please and Gone Home, two completely different yet equally excellent games. I don't know what's going on in Gone Home yet, but I get the feeling that it's going to scare the shit out of me at some point. As for Papers, Please, I played for about 25 minutes, but it was long enough to feel really bad about myself. It's never good having to separate a man and his wife, especially when she claims going back to her home will see her killed. Ugh.
On the console front, Pikmin 3 is addicting, I just received a review code for Brothers: A Tale of Two Sons, and I ran through DuckTales (Woo-ooh!) Remastered on Wii U twice trying to buy all of the extras. I know reviews are the writer's opinion and I respect that, but those negative DuckTales reviews are simply not correct. The game is incredible fun, a nostalgic romp with juuuuuust enough new stuff to make it modern. Plus, hearing the original TV show voice cast, including Alan Young (Scrooge) who's 93 YEARS OLD, is simply wonderful.
BUT WAIT, let's not forget the frequent visits to the town of Moronica in Animal Crossing New Leaf, the turn-based greatness of Shin Megami Tensei IV, and the charming world of Attack of the Friday Monsters: A Tokyo Tale.
Holy crap, I've got a lot going on.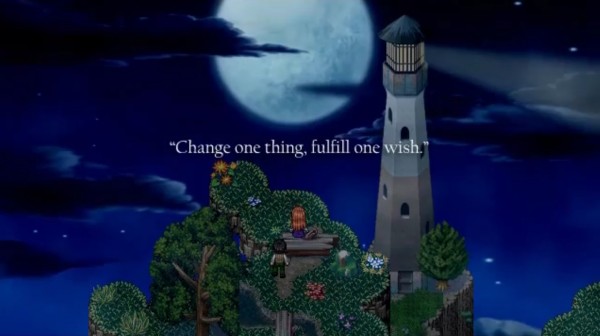 Eddie Inzauto
I've been toying around with world domination in a little iOS game called Empires II. It's been surprisingly entertaining with its Risk-like play, and for a moment I was addicted to building armies and navies and conquering every country I could… especially France.
This isn't over, France. Do you hear me?!
Passing my iPad to a friend for multiplayer also re-creates that warm and fuzzy, nostalgic board-game feeling I love from days gone by. (Yes, I know board games still exist, but I don't exactly carry Milton Bradley boxes around with me every day.) I'm definitely glad I tried it out.
I've also made a snail's progress in To the Moon, but I plan to cry my way through the later stages as soon as I can. And the last game on my plate is the dungeon-crawly Legend of Dungeon. This sprite-filled roguelike is more engaging than much of what hits the shelves these days, and it was made by THREE PEOPLE. Rad!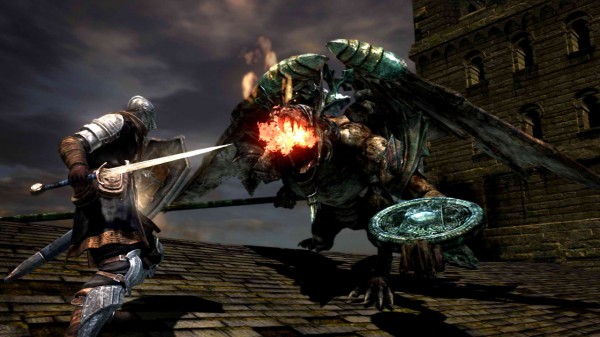 Anthony LaBella
My week got off to a great start… I beat Dark Souls. I'm gonna write that again in all caps because I feel like it: I BEAT DARK SOULS. I'm one of those people who didn't really understand the appeal of the game prior to playing it, especially since I didn't find Demon's Souls particularly engaging. But I decided to give Dark Souls a shot this year and ended up falling in love with the game. Sure, there are moments of frustration and defeat that can be demoralizing, but I can't think of a single game in which the thrill of success is greater. I also love the fact that my 50+ hours with Dark Souls consisted of intense battles in which one false move could mean death. Quite frankly, I'm shocked that I have that kind of patience – it's like a learned something about myself in the process.
Most of my week was spent playing Runner 2: Future Legend of Rhythm Alien thanks to PlayStation Plus. It seems simple at first but the game keeps throwing new mechanics at the player, which makes for fun but challenging obstacles. Unfortunately I felt the need to perfect+ as many levels as I could, and I did just that in the first four worlds. I faced my fair share of frustration in the process, but I still had a blast with the game. I ended up beating it on Friday with a perfect run on each level, but sadly I didn't get that "+" bonus on all of them.
I also beat Gone Home this week, which only took a few hours, but man, those three hours made for quite an experience. You don't really "do" a lot in the game, it all just boils down to exploring a house in an effort to piece together the narrative. It helps that the central story, mostly involving a young girl name Sam, proves incredibly touching and poignant. And exploring the house itself creates a lot of tension – this isn't necessarily a scary game, but I played Gone Home late at night and found myself on edge. It's not for everyone, and there will definitely be people who find it boring or question its status as a game (a conversation I often find tedious), but it's one of my favorite games of the year.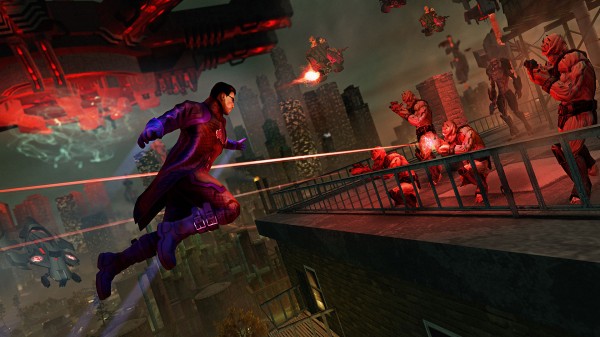 Aled Morgan
This week I've mostly been floating gracefully around a retro-futuristic dystopia, zapping aliens with ice beams, and screeching the lyrics to Haddaway's 'What Is Love'. No, it's probably not what you think, it's Saints Row IV, which I just finished reviewing, and found to be passable. Just kidding, it was a blast – as refreshingly indulgent and sincerely amusing as any game I've played this year.
Elsewhere, I've been trapped in League of Legends still. If you were wondering how long it takes for a man who plays a freemium game to crack and start spending real money on extra heroes, or cosmetic upgrades, then take me as a case study, and your answer as '4 weeks'. No regrets for my Metallic Rammus skin.
With all this mainstream gaming I'm going to have to swing back to the indie side of things real soon. Luckily Papers, Please and Gone Home look experimental enough to balance things out. Hello weekend.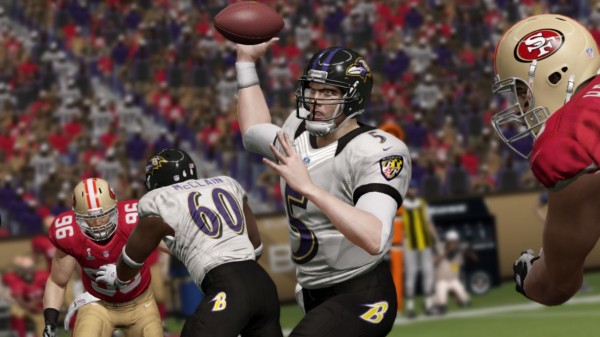 Mike Murphy
On Tuesday I got my Texas Hold 'Em on with Poker Night 2 and was proved once again that I'm not incredibly lucky in cards. I only won a couple of tournaments, but luckily those were bounty tournaments. I was also able to unlock some more table sets, leaving only the Portal one to be purchased. Who would've thought a giant bodyguard, uni-wheeled loudmouth robot, boomstick wielding fighter of evil, and a giant dog detective would be so good at poker?
With the NFL season just around the corner, that means that Madden's newest game is on the horizon. I was able to pick up the demo for Madden 25 and, not having played Madden 13, I'm generally impressed with what little it showed me. The ability to use option plays are pretty awesome, as I was able to completely freeze a defender as Colin Kapernick before handing the ball off at the last second to Frank Gore, giving the Niners a put away score in the fourth quarter of a 21-0 game against the Ravens.
Being on a sports kick, I also played a bit of NHL 13's Hockey Ultimate Team. Trying to pick up two more New York Rangers player cards in order to have the complete set and earn an achievement.