It's time for another edition of The Sandbox, the weekly feature in which the GamerNode team members reveal what we've been playing over the past few days and what we've got on our plates for the weekend. This week we discovered sweet superpowers, visited old (and updated) classics, and took to the ice, among other things.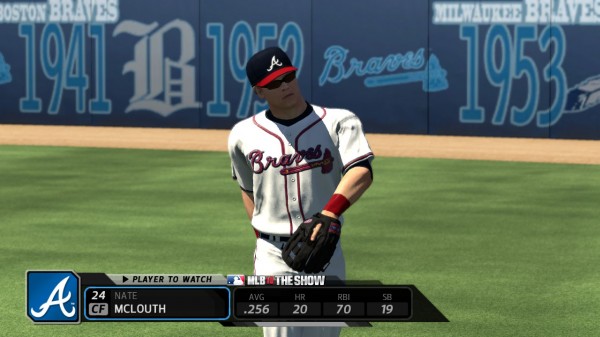 Mike Deas
So, with a top secret feature series on the horizon, I've been going through a certain game in my catalog that I am SO enjoying replaying. Can't talk much about it now, but I'm having a blast. Aside from that, I've put in a few more innings in MLB 10: The Show and I'm avidly awaiting Animal Crossing: New Leaf to come via Gamefly.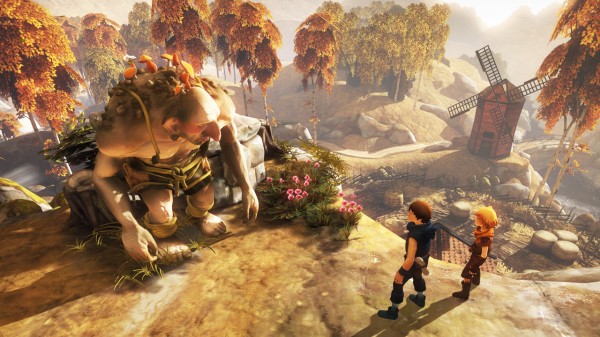 Jason Fanelli
DIVE-UH KEEEEEECK!!
Yeah, I'm a sucker for fighting games, but I'm having a blast with Divekick. I can't believe how deep that game is, considering how simple it seems. Review is coming soon!
I also finished Brothers: A Tale of Two Sons this week, and whoaaaaa man, what an emotional experience. The story is lights out, the world is full of fantasy and wonder, and some of things I did with the unique control system dropped my jaw. Review also coming soon!
As Eddie said, I'm also pogoing through DuckTales Remastered. I've beaten it on the first two difficulties, slowing moving my way up in order to unlock all of the collectibles. You can unlock TV SHOW ART. Unreal. Review also also coming soon!
Finally, I just got Splinter Cell: Blacklist in the mail addressed to "PressXTo Jaysun," who I assume is me, so that review will also also also come soon once I start it.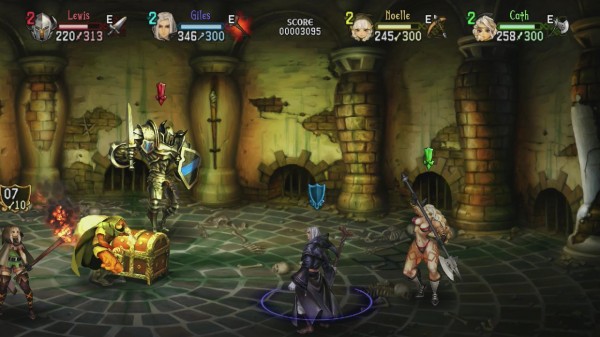 Eddie Inzauto
I've had an interesting run of games this week and plan to rock out on a bunch of stuff this weekend. Mostly old. Almost entirely 2+ generations old.
So I have Dragon's Crown and hope to play it sometime soon, as I love the genre and love VanillaWare. I'm excited for the hack-n-slash gameplay of old, refined for the current gen. GamerNode's good friend Brad Gallaway over at GameCritics recently called Dragon's Crown "probably the best beat-'em-up that's ever been made." That's quite an endorsement. Greg should have a review for GN very soon, too, and I'm looking forward to that one. I'm also curious about the outcry over the sexualized art style. I suspect I'll find it less offensive than the complaints suggest.
In preparation, I recently played a bit of Golden Axe, Golden Axe II, and Golden Axe III on Sega Genesis, dispelling the belief I once held that these games were OMG AWESOME! Perhaps it's because the Sega Genesis was, in all objectivity, an inferior games machine for the time, and I'm far more accustomed to Super Nintendo quality. Or perhaps because I played the Golden Axe games in the arcade, another superior platform. In any case, my point is that the Genesis versions of these games do NOT hold up.
Similarly, I plan to rock a little NES DuckTales at some point this weekend, and hopefully play a bit of the new DuckTales: Remastered. Jason will be reviewing the new release for GN, and, like MANY other gamers, has exhibited a level of excitement for it that I can't entirely fathom. Let's see how this all plays out… and how the new game compares to the 8-bit original.
Another franchise that's back on my radar, thanks to the wonderful Cane and Rinse podcast (which I was recently a guest on) and this summer's release of New Leaf (reviewed here by Dan), is Animal Crossing. I'm planning a trip back to my old town, Guntz, on the GameCube original, followed by a foray into Animal Crossing: City Folk on the Wii. It was the first handheld, 2005's Animal Crossing: Wild World, that bucked me off that series despite having been a compulsive Animal Crossing player in 2002/2003. I honestly think it was the shift to handheld that did it, even though everyone says that handheld AC is the best thing since sliced bread. I'm planning to live-stream my triumphant return to Guntz and the founding of a new AC:CF city tonight (Friday) on Co-op Node, so if you want to see what OCD looks like, check out that recording, which should now be saved on our Twitch channel.
Lastly (I think), I dabbled in Legend of Dungeon earlier this week, and intend to play a lot more of it at some point very soon. The problem I predict with this game is that the experience is exponentially more enjoyable with a friend by your side… and I have nobody to play with. It still seems pretty grand as a solo dungeon crawl, but co-op play… that's the stuff!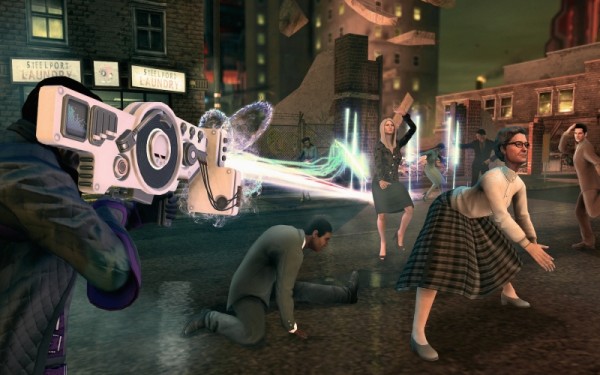 Anthony LaBella
I spent the week channeling badass superpowers as I destroyed the Zin and did it all with a hilarious British accent. I'm talking about Saints Row IV, which has certainly lived up to my expectations. I embraced the lunacy of Saints Row: The Third, and Saints Row IV increases the craziness tenfold. It honestly feels like the superpowers are a game-changer in terms of further separating the series from other open-world franchises and even past games in the series.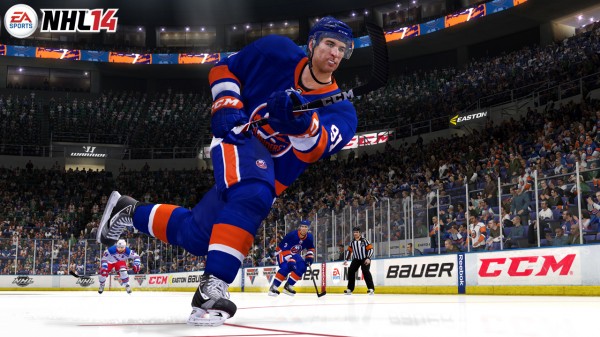 Mike Murphy
Being a hockey freak, it's a foregone conclusion that I got my hands on the NHL 14 demo this week. It was a short demo with only one exhibition game and a four-game HUT tournament with each game only taking place in the third period. Regardless, I still had a lot of fun with the game. One touch dekes make moving around opposing players much simpler, and the brand new enforcer engine finally makes fights feel as real and spontaneous as they are in the NHL.
Last night saw me going back to Call of Duty, but not the game you would expect. I spent a few hours playing the original Black Ops with a friend. It appears I didn't have much rust, as I played rather well and was quite content playing this two-year old version of the series over having shelled out the cash last November for its sequel.
The only other title I got my hands on this week was through taking a trip back to 1947 Los Angeles. I played myself the "Reefer Madness" and "Nicholson Electroplating" DLC cases of L.A. Noire in order to re-associate myself with the game for something special we all here at the 'Node have in store for you folks. Once again, I fell in love with the setting and atmosphere, becoming enthralled by the fashion and music of the time. It's actually got me hankering to five-star the few cases I haven't and try to 100 percent the game.