It's time for another edition of The Sandbox, the weekly feature in which the GamerNode team members reveal what we've been playing over the past few days and what we've got on our plates for the weekend. This week we spent time with the Wii U, brawled with some famous Sony characters, and channeled our inner ninja, among other things.
Kem Alily
I have preoccupied myself with two things in the past week: the Wii U, and PlayStation All-Stars Battle Royale. Yes, I am an early adopter of the Wii U, and I was a bit skeptical after waiting for the download (which was actually only 50 minutes with installation). The lovely lady in black won me over with two features: MiiVerse, and tablet play. The MiiVerse is Facebook meets Twitter meets big brother, and it's incredibly addictive. Even if my artistic skills are akin to the survival skills of a turkey, I take great pleasure in searching and marveling at the wonderfully drawn fan art everywhere. I forgot how much people loved illustrating Sonic.
Speaking of that blue hog, Sonic All-Stars Racing Transformed is the bee's knees. I haven't had this much fun with a kart racer since playing Double Dash — the best 3D Mario Kart, I said it— with 16 people aka LAN PARTY!! The best part about the Wii U is the tablet play. It is exceedingly convenient if you multi-task avidly, more importantly, it helped greatly soften the blow of my disappointing Eagles on Monday Night, but that's a different topic altogether.
Beyond the Wii U, Black Friday gave me an excuse to buy a PlayStation Vita, and man that is one sexy looking machine. I bought the crystal white Assassin's Creed bundle — traded in Assassin's Creed III: Liberation plus a 4GB memory card for a 16GB memory car, thanks Sony — and it is eye candy in the highest form. The most captivating experience on this beautiful addition to my console collection is PlayStation All-Stars Battle Royal (PABR). Like Aled, I too was involved with Smash Bros. Melee's competitive community. Even now, I occasionally stop by a tournament to spectate, maybe play some friendly matches while I am there. I really do not see any large similarities between Melee, and PABR or even Brawl for that matter. PABR was definitely constructed as a more accessible entry point into the world of formalized fighting games. Either way, I am digging it, and I can say I much prefer it to Brawl, though, I did not particularly enjoy that addition to the Smash family, but again that discussion will be for a different time.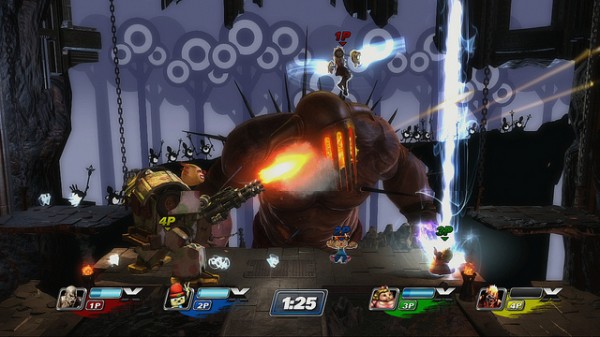 Dan Crabtree
I didn't have the opportunity to play Okami in low-res, so I'm enjoying Okami HD that much more. Seems deliberately labored or slow throughout, like tons of start/stop/start segments, not to mention the bizarre choice to stage battles in weird separated fighting circles. I mean, outside of the Final Fantasy series which has just lost it, haven't we all decided that fewer transitions are preferable?
I also got a Wii U (I KNOW, YOU GOYYYYS), and it's been pretty good. ZombiU is as frustrating as it is tense. I'm waiting to get over the difficulty hump to where it starts being fun. I'm guessing a shotgun will get me there. Super Mario Bros U is just delightful, and altogether unsurprising. Nintendo Land is a much better proof-of-concept than I'd imagined, though nothing as deft or intuitive as Wii Sports. Won't be as easy a sell to families, I imagine.
Picked up Dear Esther in the Steam sales and was not disappointed. I've been searching around the 'net for some good commentary on this thing and have yet to find something that I agree with completely. Most criticism I've read focuses on deciphering the narrative, then saying it can't be deciphered, then saying it's haunting or something. What about Damascus?! What about the ribs of the ship on the island and the LETTERS MY GOD THE LETTERS. I need to either chill out about this or just write something already.
Annnnd finally, I think I played my pick for GOTY last week (note: Far Cry 3 isn't out yet). Mark of the Ninja has set a new benchmark for stealth games by turning me into a straight-up ninja. I feel like a cadre of developers have just been aching to perfect 3D stealth for so long (I hear Dishonored does well) that they hadn't even considered 2D. MAN, is it the perfect balance of empowerment and weakness. And the line-of-sight system?! Just play this thing already.
Mike Deas
About halfway through my playthrough of FFXIII. I know there are some haters out there but I am loving it.
Sadly, I finished up The Walking Dead: Episode 5. Fantastic ending to a great season of gaming. Looking forward to the next installment.
And finally, I got myself a Vita with the Amazon Black Friday deals. And because I'm a loyal PS+ member (if you own a PS3 and don't have PS+ you're missing out) I got Uncharted: Golden Abyss for free and have been blowing through that. Next up will be ACIII: Liberation, then Persona 4 Golden.
And by the weekend I will have started Paper Mario: Sticker Star.
Can you tell I just wrapped up my latest gig?
Jason Fanelli
I have been playing ALL the games. Seriously, all of them.
Got a Wii U with New Super Mario U, which is classic Mario greatness, Nintendo Land, which has surprised me big time (completely discounted it at E3, but not anymore), and ZombiU, which has casually reminded me that I can't handle horror games. My God, those yelling zombies are horrifying.
When I'm not getting my Wii U on, I've been throwing down in PlayStation All-Stars Battle Royale. Being a huge Smash fan (as if that 7,000 word article didn't prove that), PSASBR is a refreshing take on the Smash formula. Y'all can't handle my Sir Dan.
Don't think my 360 has been neglected though, as I'm slowly but surely making my way through Halo 4, Black Ops II, AND Mass Effect 3: Omega. Campaigns first, then I'll dive into Halo and CoD multiplayer and Lord knows what'll happen then.
Oh, and Professor Layton and the Miracle Mask on the 3DS too. Like I said, ALL the games. Worst of all, they'll all probably take a backseat come Tuesday when Far Cry 3 arrives. Hoo boy.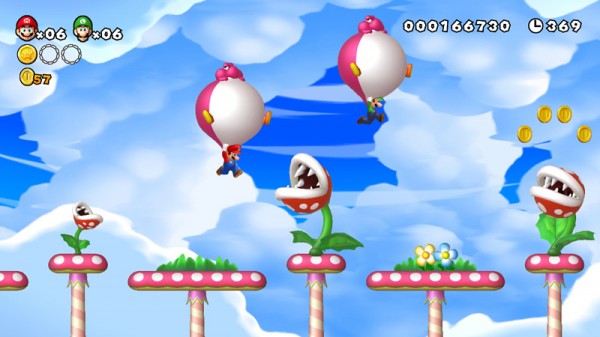 Eddie Inzauto
Aside from devouring turkey and everything else in sight, my primary focus last week was finishing up the series that has become my favorite collective game of the year (so far; I have lots to catch up on). The Walking Dead: Episode 5 was an emotional ending to Lee's story, and set up a fresh new season perfectly. I can't get enough of these games.
Next up will probably be Sleeping Dogs, which I've had on my computer for ages now (and have been giving away relentlessly on GN's Twitter btw). I feel like I could use some heavy-hitting action, and hopefully those pesky slumbering canines can deliver.
I've also got Retro City Rampage to play around in for an unprecedented amount of nostalgia (and silly humor). Believe me if you haven't played this game – it is absolutely SATURATED with allusions to gaming's yesteryear. I'm excited to see what else the game has in store.
And Assassin's Creed, I'll get you yet.
Anthony LaBella
Over the past week I bought a few games during the holiday Steam sale, including Mark of the Ninja. How did I not play this game earlier? In a way it's sort of the perfect stealth experience – plenty of cool gadgets, smart design choices, and everything doesn't completely go to hell when the player is discovered by a guard. Perhaps it's the benefit of working on a 2D plane, but whatever the reason, it's definitely one of the year's best releases.
I also started up a second playthrough of Persona 4 Golden to get some more trophies because, well, I still can't put it down. Those wanting to know just how much I like it can read my recent review. I also bought Persona 4 Arena during Amazon's Black Friday sale despite the fact that I'm terrible at pretty much all fighting games. My Persona 4 obsession is getting deep…maybe too deep…
This weekend I'll also be playing the Vita version of Sine Mora, a visually impressive shoot 'em up game that came out earlier this year on XBLA and Steam. A review of that will be coming in the near future. Lastly, with this year's Nodies around the corner I need to get back to Assassin's Creed III since I figure that will show up in at least a few categories.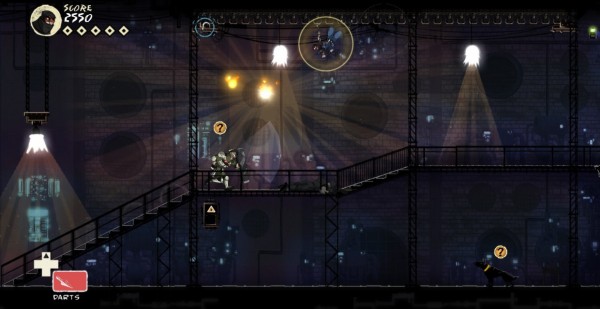 Aled Morgan
Courtesy of a house-mate, I've indulged in a bit of PlayStation All-Stars Battle Royale. Full disclosure, I've been a big fan of Smash Bros since Melee, and I consider myself fairly competent at it at a competitive level (don't take that as a challenge oh please don't) and it's no secret that All Stars has just tried to do that but with PlayStation stuff instead. Comparisons will be made, but happily All Stars holds its own in my eyes. I still prefer Smash Bros method of ring-outs over All Stars OHKO moves, but it does give the game its own flavor.
By the by, when I said after playing All Stars at Eurogamer that Parappa was no good, I was wrong. I was so so wrong. Parappa is beast. You just gotta believe!
Later in the week Call Me Maybe came out for the Rock Band platform, and I bought it. Please don't judge me.
Mike Murphy
Due to reviews and other matters, I had to put off heavily getting into Assassin's Creed III until just this week. Now I'm chugging through and almost done with Sequence 5. I must say, the plot twist at the end of Sequence 3 threw me for an absolute loop. It was terrific.
Being both a completionist and Assassin's Creed hound, I'm currently doing everything. Feathers in Frontier? Nabbed them. Almanacs? Mr. Franklin no longer goes wanting. All those clubs? They've each got themselves a dedicated member. It may all be tedious and annoying to most, but to me it's incredibly addictive, especially considering the area I'm exploring is that which I've known my entire life. It's really cool to see a circa 18th Century, Colonial Northeast. Though I will say that Valley Forge is way, way, way farther from Lexington and Concord than this game will have you assume. Would it have killed you to make them two separate explorable areas, Ubisoft?
But, geographical nitpicks aside, I'm loving the game just as much as I have all others in the series.