It's time for another edition of The Sandbox, the weekly feature in which the GamerNode team members reveal what we've been playing over the past few days and what we've got on our plates for the weekend. This week we vandalized Tokyo, got over the sad news of the NHL lockout with virtual hockey, and prepared to die with a 360 controller instead of a mouse and keyboard, among other things.
Charles Battersby
I hadn't had the chance to play The Walking Dead Episode 3 until this week, so I spent an evening mourning the loss of some good people in this story-driven zombie apocalypse. Telltale's game started off very well, but got even better as it progressed. The level of player choice in this game is enormous and I'm dying to get to the end, just so that I can play through a couple more times with different choices each time. Or maybe I'll just do a single run and have to live with the consequences of my actions…
I also went all old school by playing Jet Set Radio HD. I'm one of those smug, middle-aged gamers who won't shut up about the Dreamcast and how much better it was in the good old days, so it was fun to play one of the Dreamcast classics, but in actual HD. A lot of those old games aren't as good as nostalgia would have us believe, but this was a fun and stylish romp through a hip version of Tokyo where fashionable kids vandalize stuff while wearing those new-fangled roller blades.
With City of Heroes going under soon, I just had to join in with some of the in-game protests. I donned my Red White & Blue tights and took to the skies of Paragon City as Atomic American once more, to add my voice to the desperate pleas that his game not be shut down with such short notice. This loyal fanbase will be more than happy to cough up for a few more months of subscription fees if the game can stick around a while longer.
Please NCSoft. PLEASE TAKE OUR MONEY!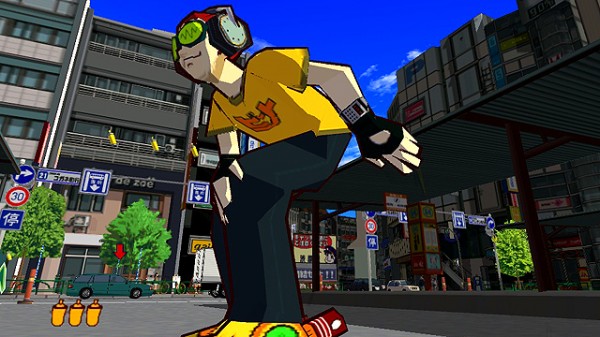 Jason Fanelli
This weekend I have a double dose of gaming greatness to get down with. Tekken Tag Tournament 2 may be the most fun I've had with a fighter since I first cracked open MvC3 last February. The fighting is intense, and the humor is just awesome. Fight Lab may go down as one of the best tutorials of all time, if only for the final three opponents.
On the other hand, I have NHL 13, which will probably end up being the only hockey I get to see this year. Can't lock out a video game, thankfully. I've only played a few games so far, but it may be one of the best sports games out there right now.
Aside from that, I'm just scraping my pennies together for the iPhone 5 and Wii U. That's a nice chunk of change right there.
Oh, and I believe Sunday is the Kirby 20th Anniversary disc. YES PINK PUFFBALL.
Eddie Inzauto
What better way to recover from shoulder surgery than with some Dark Souls: Prepare to Die Edition? I can't think of many, so that's exactly how this week's Sandbox will play out for me. Considering the game is worthless with the mouse and keyboard, it won't be any sacrifice to play with my USB 360 controller (the sling my arm is in kinda rules out mouse/keys). In fact, that's the only way I can recommend playing this version of the game. I'll explain more in my review. Now it's time to go sorcerize Lordran. Pew pew pew!
Anthony LaBella
The Last Story for the Wii came my way this week, so I'm currently playing that and a review should be coming in the near future. I won't have time to really delve into it until this weekend, but my first impression is that the battle system is a bit confusing. That could end up being a good thing once I get the hang of it, though; a little complexity can go a long way in a lengthy RPG. Also, I'm starting to get used to British voice acting in JRPGs… first Xenoblade Chronicles and now The Last Story. Now that's a trend I can get behind.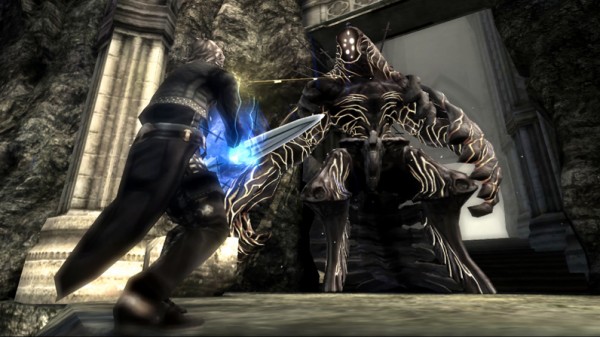 Aled Morgan
In a shocking reflection of the real world, I've spent my virtual days doing menial tasks for vapid characters so I can pay for my house. Yes that's right, I've been playing everyone's favorite raccoon-loan-shark-victim sim… Animal Crossing Wild World for the DS!
When I'm not running errands for the local townsfolk of Windurst, you can find me cradling a hot cup of coffee down at Brewster's, trading heart-wrenching stories with the sentient pigeon himself, and waiting for K.K. Slider to come around so I can feed my addiction for bootleg records.
It's more saccharine than that though… honest.