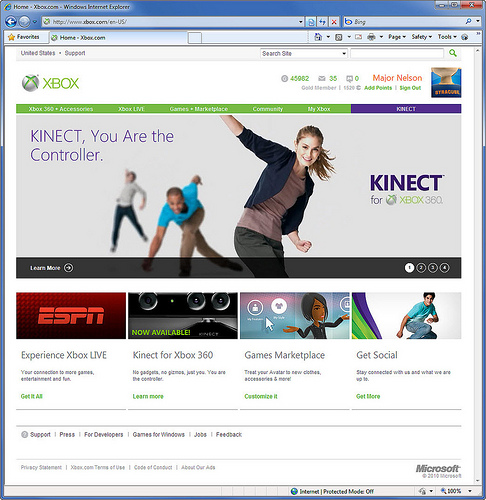 With Kinect releasing in just a couple of weeks Microsoft has been at work on a dashboard redesign. Looks like Xbox.com will be following suit.
The site will undergo a "massive facelift" tomorrow, including changes such as a browser based avatar editor, Windows Phone 7 support, and a better way to browse and filter through the Marketplace among other new features.
The update is expected to hit around 5pm ET so the site will be down temporarily. In the meantime you can check out some more screens of the new look here.