With or without a PlayStation 4 reveal at E3, the upcoming titles for Sony's aging black beauty show the company still has plenty planned for the system that "only does everything." Early this month, Sony announced that it will be unveiling 20 new gaming experiences at E3 2012. What are these experiences? New IPs perhaps? Or maybe some upgraded version of Move that doesn't require controllers to play? Here's hoping that the majority of those new experiences are additions to the PS Vita library. Maybe one will finally be a launch date and trailer (dare we ask for hands-on time?) for The Last Guardian. Maybe thatgamecompany will announce another slew of games for PSN. Or maybe Sony will just announce 20 new characters for PlayStation All-Stars Battle Royale. Bring on Gex and Kain!
While speculating is fun, there are a few titles we can't wait to hear more about. Let's dive in and see what Sony has coming for E3 2012.
The Last of Us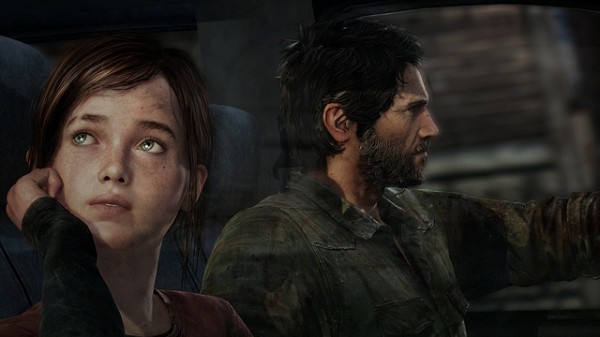 Naughty Dog has been one of Sony's rocks since the birth of the PlayStation 3. The Uncharted franchise has raked in high praise and revenue, a sturdy fanbase, and a charismatic PlayStation icon all within one console life cycle. Now Naughty Dog is heading up its new IP, The Last of Us. This time, it'll be at the ostensible end of a console's reign, perhaps giving the PS3's swan song. The setting is bold enough: Joel and Ellie are two survivors on a post-apocalyptic Earth; a fungal virus has infected the human race and is transforming people into twitchy beasts with cauliflower for heads; Joel and Ellie must move from town to town, scavenging for supplies, with only each other to depend on. It's like The Happening, but with, you know, intrigue and story… and not Marky Mark.
God of War: Ascension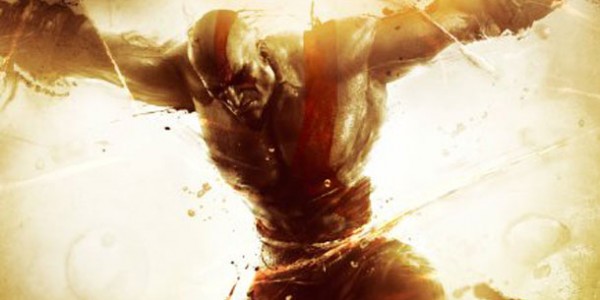 Like Uncharted, the God of War series has given PlayStation die-hards a character exclusively their own. Kratos' newest adventure will take place before the other GoW titles, perhaps in a time when Kratos was not the "Ghost of Sparta." The biggest addition to the game is online multiplayer, which has players in a battle-royale-type environment, full of traps and ready to squash your kill spree. After allying with a god's clan (fingers crossed for the Zeus Moose), two teams battle each other for the most kills. Boss battles, special weapons, and assisted kills are all thrown into the mix, as well, making for an unorthodox GoW title and unique multiplayer style. As for the single-player mode, Sony Santa Monica has been silent, leaving plenty of room for reveals at E3.
PlayStation All-Stars Battle Royale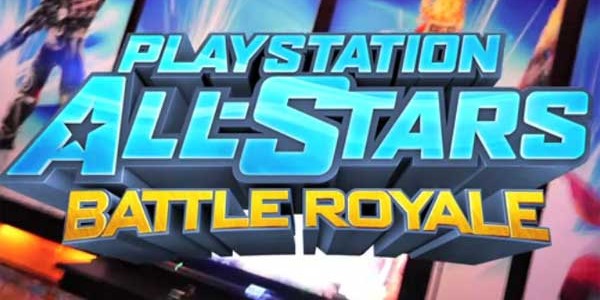 After building up their exclusive character library for nearly 20 years, Sony is finally ready to release their own superstar brawler title. PlayStation All-Stars Battle Royale is replete with numerous recognizables, from the usual suspects (Sweet Tooth, Kratos, Sly Cooper) to the charming (Fat Princess, Parappa the Rappa) to the lesser known (Mael Radec). E3 will hopefully be the sight of new unveilings for the show, as voice actor Eric Ladin (Cole McGrath from Infamous) tweeted that he was working with David Hayter (Solid Snake) and Nolan North (Nathan Drake) earlier this month.
Sly Cooper: Thieves in Time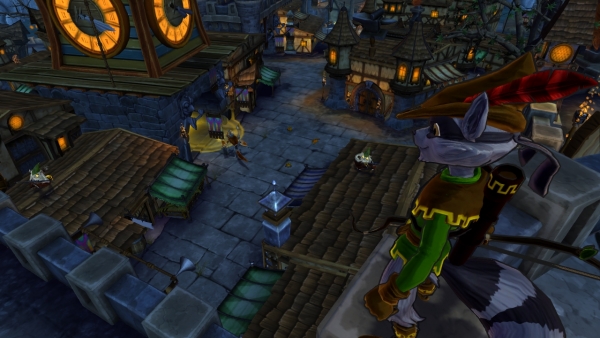 It's been seven years since Sly 3: Honor Among Thieves was released on the PlayStation 2. The newest Sly title, Thieves in Time, looks to be a more versatile affair. With numerous playable characters, the game will be coming to both the PlayStation Vita and the PS3 this fall. Through the transferring feature, players can save their data from their consoles on the cloud, pick up their Vita and keep Sly moving. All that aside, it'll be nice to have Sly back in the fray of modern platformers, and we can't wait to see what else Sony has to reveal about the title.
Don't forget to check out the other entries in our E3 2012 Company Spotlight series! Click here to read the rest!