It's time for another edition of The Sandbox, the weekly feature in which the GamerNode team members reveal what we've been playing over the past few days and what we've got on our plates for the weekend. After a week-long hiatus, we're back with a jam-packed edition in which we continued Lee and Clementine's tumultuous journey, experienced the disappointment of a long-standing zombie franchise, and stealthily killed enemies with awesome powers, among other things.
Mike Deas
After encountering a game breaking glitch 7 hours into Darksiders 2, I've put down the scythes and the controller, much to my chagrin. I'm currently wrapping up my day gig (tune into Syfy on Tuesday nights for Hot Set) this week so hopefully I'll have more time to get back into the swing of things. I've got Episode 4 of The Walking Dead coming up, and I'm also contemplating starting the Assassin's Creed franchise from the start. I think I also have XCOM sitting on my coffee tables so I'm sure I'll make that happen too. Oh! I'm also a level 16 Gunzerker in Borderlands 2 and aside from experiencing the Badass Rank restart with the latest PS3 patch, I'm loving the game.
Greg Galiffa
I'm not sure how many enemy legs I've broken in Sleeping Dogs, but I can say that it never gets old. The fighting has some awkward timing and break-in-ing, but getting the hang of it is nothing short of satisfying. Archetype characters notwithstanding, Sleeping Dogs has consumed more of my life than I expected. Trekking across the ambitiously-sized Hong Kong digestible thanks to the stellar driving mechanics, even if the "Clean Driving" mini game causes me heart palpitations. I view my record of 54 seconds as both shattering and impressive. Doesn't seem like much until my car is barreling down the highway. And, like, the cars drive on the opposite side of the roads, guys.
Final Fantasy IV, on the other hand, has been a slow burn. Never before in the multiple times I've play the game have I been so underwhelmed to reach the Underworld. Even the "Lali-Ho" dwarven cheering has lost some magic. This is my first time playing New Game + in any game, ever. And I just want to reach the Tower of Babil. I just want to fight Geryon and Proto-Babil. I just want the special stuff. No one told me I'd have to play through the whole game…waaaaaaah, video games.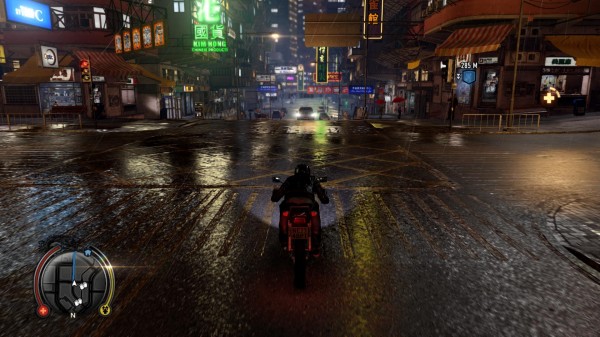 Ben Gyurik
Week 1:
I have too much to play and too little time this weekend. I just picked up Resident Evil 6 and it is still is wrapped in plastic, so I will probably play that this weekend, if I can find the time to stop playing Borderlands 2.
I'm not completely sure how Resident Evil 6 will be after reading all the reviews and being a long time fan, I am worried my expectations will be ruined. I have dedicated my Sunday to playing more Dark Souls: Prepare to Die Edition so I can get further in my second playthrough.
With XCOM: Enemy Unknown on its way I'm worried I might actually have to backlog some games I'm playing now. I can't believe it, but I actually think I am having too much fun… is that even possible?
Week 2:
I've been pretty busy with work this week, so I finally am going to be able to play Dishonored and XCOM! It's been pretty frustrating staring at both games not being able to play either. I was forcing myself to play Resident Evil 6, but I have given up. I was a die hard fan of the series from the first installment, and I can't take how big of a joke Resident Evil 6 has become. It's like playing Call of Duty in third-person. Aside from that I'm going to play through The Walking Dead Episode 4 and see what messed up choices I can make in the new episode.
Eddie Inzauto
Week 1:
This weekend I might have to get medieval on your heinie!
I'll most likely be hearing steel on steel this weekend in Chivalry: Medieval Warfare and (along with Murph) War of the Roses, two medieval combat games fresh out of the gate for this fall. I also finally tiptoed briefly into Rome again in AssCreedBroHood, as you may have noticed in this video, and I hope to finish up my time there sometime soon.
Finally, I want to f'n beat Hitman: Blood Money… finally. Why? CUZ!
Week 2:
On top of last week's games of choice, I now have a feature-length love letter to classic gaming to play in Retro City Rampage, as well as the latest installment in the zombie apocalypse simulator, The Walking Dead. After the previous episode, I'm pretty pumped to see what happens to Lee, Clem, and company when they reach their next destination. Actually, I lied. Without Carly, I'm feeling pretty empty inside. *sniffle*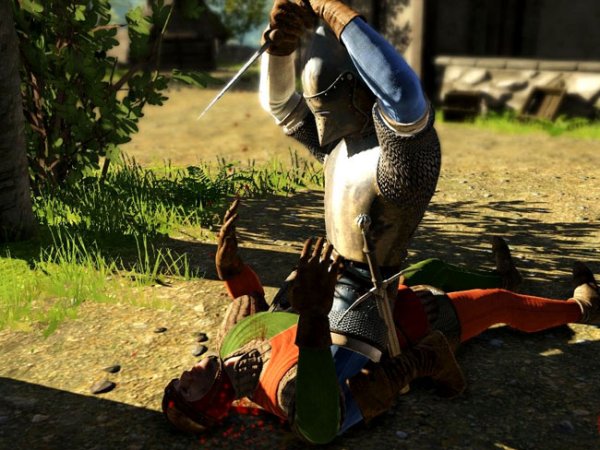 Anthony LaBella
Unfortunately I haven't had a lot of time for gaming over the past two weeks, but I did manage to spend some time with NBA 2K13. There aren't a whole lot of improvements over the previous installment, but that's not a huge complaint considering how Visual Concepts continues to deliver a fantastic NBA experience year in and year out.
This weekend I'll be playing Episode 4 of The Walking Dead and will likely open my copy of XCOM: Enemy Unknown that I purchased earlier in the week.
Aled Morgan
I spent most of my week putting in work for N7. Those Collector's aren't going to tac-cloak shotgun themselves. I am, of course, referring to Mass Effect 3's new multiplayer add-on, "Retaliation." Retaliation adds the Collector's as a new enemy faction, as well as the usual gambit of new stuff to play around with. Perhaps most importantly is the addition of Volus as playable character, though. Collector's beware, for I am a biotic God, and I am coming for you.
I've received Dishonored and Pokemon White 2 at time of writing, but haven't gotten around to playing them just yet. I hope to rectify that over the coming weekend if my mind can handle the contrast of whale fueled industrial nightmare and saccharine Pokemon paradise.
Mike Murphy
Week 1:
No Borderlands 2 for me this week. Been sticking with NHL 13 and Guild Wars 2 once again. I belong to a GM Connected league with 32 players representing each team and act as a commissioner for one that I play with two friends. It's fun and I love that you take what's great about online play and GM mode and combine the two together.
In Guild Wars 2 I've been catching up on my personal story which is finally starting to heat up. Not that the story before has been terrible, but let's just say that nothing big every truly felt at stake. Now that the Elder Dragons are making their move, specifically the game's main foe Zhaitan, you see epic battles, noble sacrifices, and more. My level (64) is still a ways above my personal story (57), so I still have a nice chunk I can play through before having to level myself again.
I've also been working more on my crafting, specifically armorsmithing. I've worked hard at it, and have gotten my skill high enough to equip myself with gear worthy of my level. Another thing I've discovered is that in order to craft yourself the rare items, you'll need to either spend karma to your master craftsman NPC or hope you nab it as a rare drop. There's always the hope that someone is selling them on the trading post, but I'm yet to find any due to the difficult acquisition of the latter and easy ability to grab the former.
This weekend I'll be getting medieval on people's asses through War of the Roses. A few hours have already been played, and it definitely has its ups and downs. Expect more information when I get some extra time with it and write up my review soon. There's also a chance I may go dungeon crawling in Guild Wars 2, as I'm behind in those by two and would like to see how the story of Destiny's Edge develops.
Week 2:
This week I was able to start Dishonored, but haven't gotten that far. I love the idea that you can either sneak around not killing anyone, being a deadly assassin, or just chaos-causing badass taking on entire groups of guards head-on. Plus, the powers and weapons you get to use are pretty darn fun. Blink = Genius.
I also played through The Walking Dead: Episode 4. It was definitely a setup for the finale, but it still had some pretty intense, character-defining moments. I can't wait for Episode 5, but I will say that I don't like the direction the story is going based on a certain development that happened at the end of Episode 4.
This weekend I won't be playing anything that isn't attached to a demo station at the Jacob Javits Center in New York City. I'll be hitting up New York Comic Con all weekend and giving you all as many previews as I can when it's all said and done.